Escape Through the Sense of Smell
We're a small batch, independent candle studio based in Chicago, IL. Our hand poured, scented soy candles have the power to change the atmosphere of any room with their subtle glow and long-lasting fragrance. Our goal is to magnify the beauty of nature and bring the purest aromas, from field to forest, into your daily life. 
We're here to rock your world through the sense of smell. Come escape and adventure with us!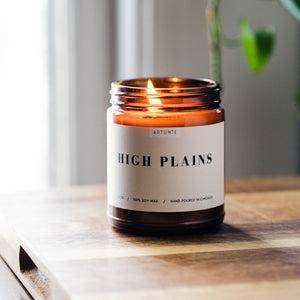 Say Hello to the New Adventure Line
Our new Adventure line is all about living those words. Crafted for anyone that seeks an outdoor adventure, this line embodies traveling, enjoying nature and exploring new or mysterious places. Dive into seven unique scents that will brighten your mood and provoke memories from past experiences.
Start the adventure